Meals & Menus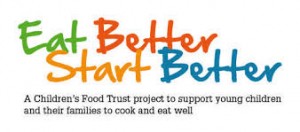 Our cooks are fully committed to delivering food for all of our children. We recognise the importance of a balanced diet and appealing menus which are designed in line with the 'Eat Better Start Better' and the 'Healthy Tots' guidelines.
We prepare freshly cooked meals as well as a range of snacks mid-morning and mid afternoon. We cater for all dietary requirements including vegetarian, gluten and dairy free.
Awards
Our award winning kitchen produces healthy, nutritious, home cooked meals and snacks each day and this is included in your nursery fees. We have been awarded 5 stars by Charnwood Borough Council under their 'Scores on the Doors' Food Hygiene programme.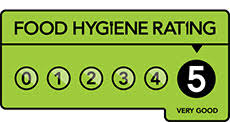 5 Stars represents 'very high standards of compliance with food safety legislation, demonstrating best practice in managing and achieving this'. All kitchen staff hold a current Food Hygiene Certificate.
Typical Menus
We rotate our menus over a 4 weekly cycle and also introduce new recipes to take advantage of seasonal produce. We would also welcome suggestions from parents on any aspect of the children's meals and snacks.
Important Note- Fresh fruit or yoghurts can be offered as alternatives to our dessert menu. From time to time we may need to substitute menu choices due to availability of ingredients or the best use of ingredients.
Please click on the links below to see our current menus.
Summer menus
Summer menus
Healthy Packed Lunch Leaflet
Healthy Packed Lunch Leaflet