Partnership with Parents and Carers
Small World recognises that working in partnership with parents is of great value and importance to being able to provide the best education and care to the children.
We are committed to providing a happy, caring and stable environment that is able to build an open, honest and supportive relationship with the parents to help us in providing your child with a continuity of care. We are aware of our influence as a role model for your child and without your extensive knowledge of your child we would be unable to enhance your child's development. Our aim is to work alongside parents/carers to build upon the foundations that have already been laid.
The nursery operates an 'open door policy'. The idea of this is to make parents feel that they are able to come and talk to staff whenever they wish. The 'open door policy' helps to build a sense of trust because they feel that they can pop in and have an informal word whenever they wish. Parents are encouraged to communicate regularly with their child's key person to discuss their child's learning, development and express any concerns that they have.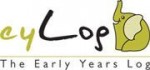 The nursery uses a company called EyLog to record the development of our children and inform next steps for practitioners and parents. Each practitioner has a secure tablet in each room to take video, audio and stills, and parents and carers have a login so they can see and be involved with their child's learning log. We feel that EyLog allows parents to receive more feedback, and the supervisors and managers are able to support staff with the quality of their observations and analysis more effectively than ever before.
How could you be involved!
We value the contributions made by parents and will actively seek a partnership through which the children will benefit by having continuous and consistent care. This is an essential ingredient in supporting their confidence and developing their learning potential.
Bearing in mind parents and children could be with us for many years, it is essential we establish an environment that makes it easy to exchange information and views. We also want to make it easy for parents as well as children to make new acquaintances and friends and we will provide lots of opportunities for this to happen.
You could be involved in your child's learning and development and nursery life by contributing to:
All about me books and individual care plans
Daily Conversations about your child
Contributing to your child's learning journeys through our online Eylog
Parent Questionnaires
Or attending nursery events such as Parents Evenings, Parent Meetings, Christmas parties, plays, graduation ceremony, nursery trips, fundraising events.